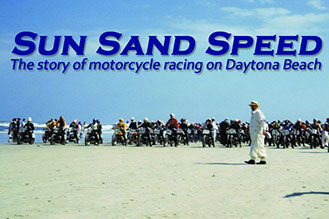 This website is the home of the up coming documentary that will tell the story of true American motorcycle racing heroes who had skills few could match. They raced on a course that changed every lap, battling wind, sand as well as the rising surf. These motorcycle racers faced a challenge of strength, endurance and skill. They negotiated a course with deep rutted sand turns and then transitioned to hard asphalt which caught many a rider making them lose traction, slide and fall. Some ran off the course and into the surf while several others collided with spectators who were trying to cross the track. This documentary is about these men who raced on the beach of Daytona from 1937 to 1960. The only break in racing was during WWII 1942-1946. Keep watching as we move forward on the Sun Sand Speed project. We are still looking for more photos and film which I will transfer to DVD for the use of the footage in our piece.
Send inquires to: john@bawvp.com
Please support Dick Klamfoth's effort to honor all the racers who raced and won the Daytona 200. He is spearheading an effort to continually update the monument. If you get the chance to visit Daytona Beach please go take a look at the beautiful monument located on Daytona Beach. you can check out his website and pledge your support at: www.daytona200monument.com/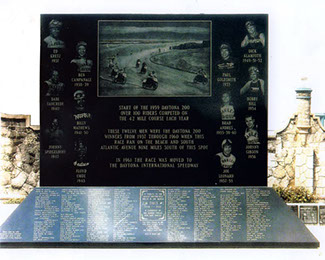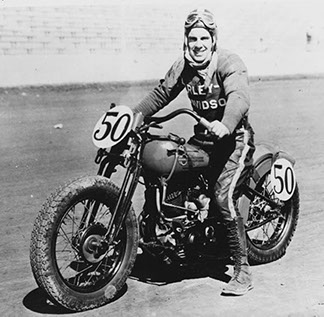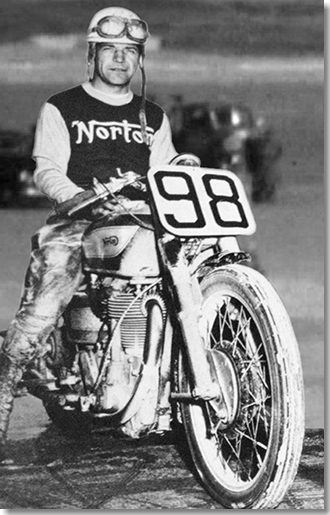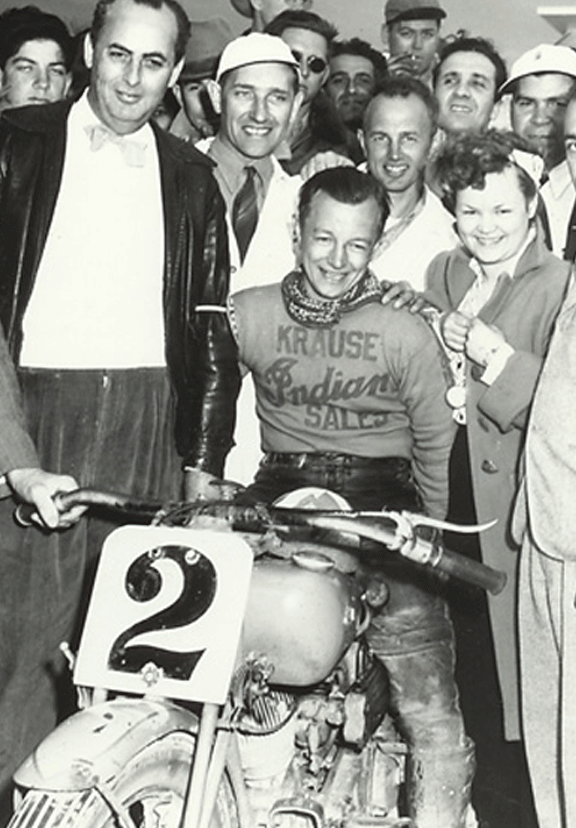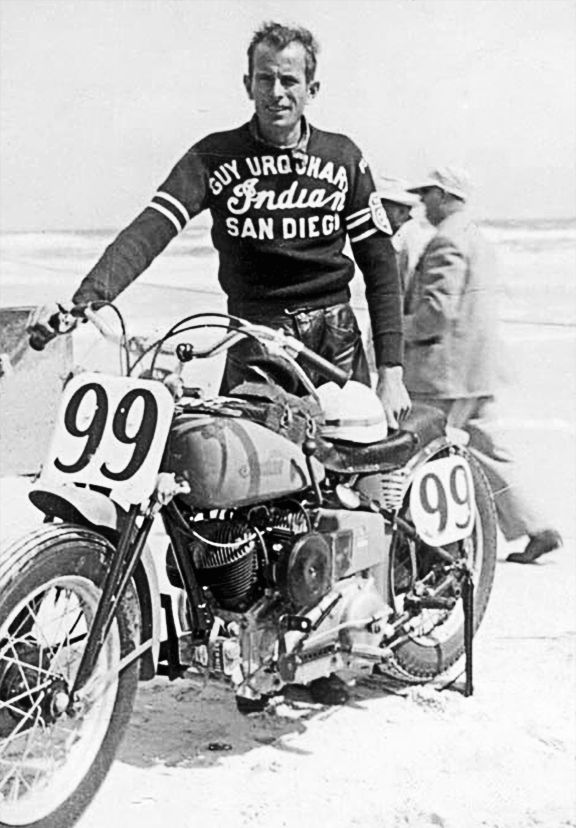 Floyd Emde 1948 winner on the new "648 Big Base" Indian Scout.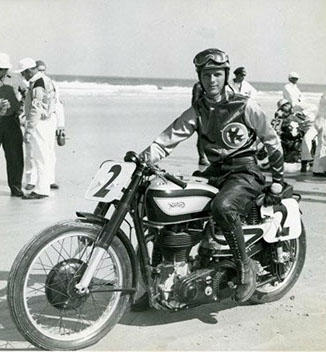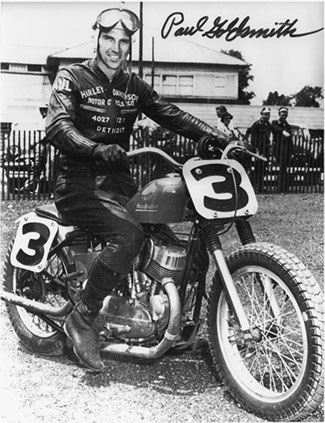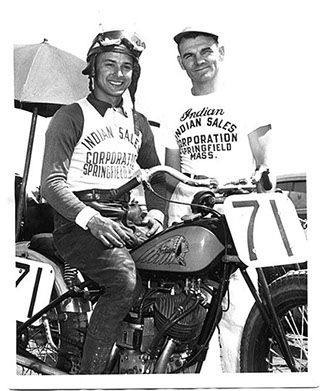 Bobby Hill 1954 winner on a hardtail BSA, not the trusty Indian Scout pictured.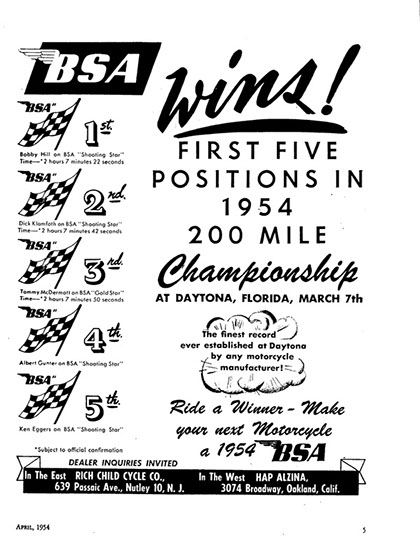 1954 BSA poster celebrating their victory at Daytona Beach.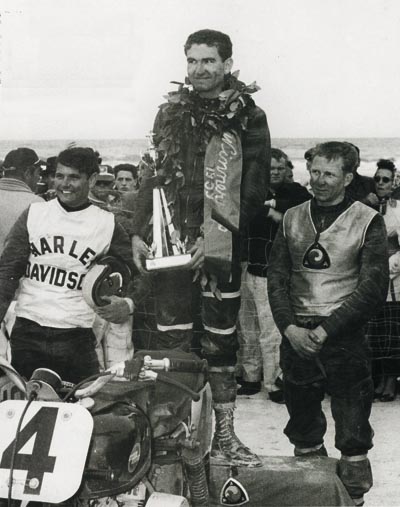 Brad Andres 1955, 59, 60 winner on a KR Harley-Davidson.